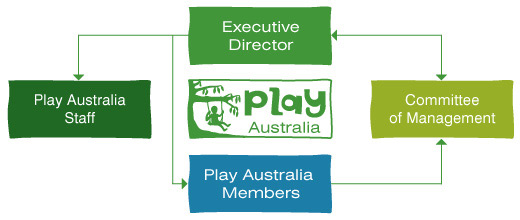 The Committee of Management consists of interested community members who are elected at the annual general meeting to manage the legal and financial responsibilities of the organisation.
The CoM and Executive Director work together to develop the policies and aims of the organisation, involving an ongoing strategic and business plan to guide the resource allocation in order to achieve the goals of the organisation.
Play Australia is currently the only member-based organisation that provides access to play specific support and resources for playspace development in Australia.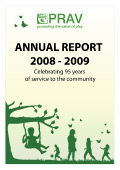 Annual General Meeting
Members can vote at the Annual General Meeting and/or special purpose meetings and can be elected to the Committee of Management or sub-committees. Group members are entitled to one vote per group. Download the latest Annual Report.The Annual General Meeting shall take place within three (3) months of the end or the financial year for the following purposes:
To confirm the minutes of the previous Annual General Meeting and Special General Meetings, if any; no discussion being permitted thereon, except as to their accuracy;
To receive and adopt the Annual Report of the Committee and audited statement of accounts for the preceding financial year;
The election of Office Bearers and Ordinary Members of the Committee for the ensuing year;
The election of auditor(s) for the ensuing year;
The transaction of any business of which at least fourteen (14) days prior to the notice has been given.
At least fourteen (14) days' notice of the Annual General Meeting shall be given to all members.
Play Australia Life Members:
Dame Phyllis Frost, Sally Jeavons, D. Bell, Herman Blenk, Geoff Howell, Lily Schmidt, Kathy Boyle, Mary Jeavons, Ian Scott, Nan Luckey, Ric Bouvier, Jane Tindale, Joan Matheson, Jeff Speake and Felix Hemingway.