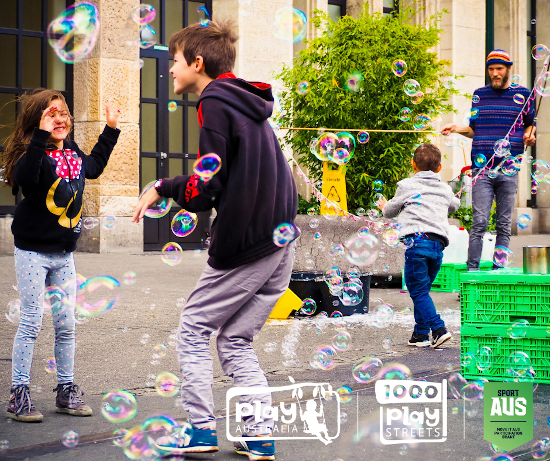 Firstly, thank you for your interest in the 1000 Play Streets movement.
We are currently in the process of developing the 1000 Play Streets toolkit for LGAs, to be informed by our pilot Play Streets in WA, VIC & QLD.
Unfortunately the pilots have been paused due to the pandemic outbreak.
We anticipate that pilots will resume later this year (when communities are ready) so we can obtain what we need to develop the final version of the toolkit and then we make it available in 2020-21.
To stay up to date with 1000 Play Streets as well as our other PLAY campaigns, please subscribe to our eNews.
Do you want to help us grow the movement?
If yes, we invite you to post pictures, videos or stories about your Play Streets on your favourite social platform, using the hashtag #1000PlayStreets. Don't forget to obtain permission before posting content.