Joan Matheson Distinguished Service Award
To recognise significant contribution to the development, promotion and advocacy of play in Australia.
Who was Joan Matheson?
We remember an exceptional woman who made a life-long contribution to the development of our organisation and play in Australia.
Joan was born in 1917 and died in 2008;
Joan undertook a National Fitness Course, before there were any Recreation courses operating. Well before Life Be In It;
She was probably employed as a Play Leader before becoming the Director of PRAV;
In 1944 she became the Director of PRAV – and in 1983 she moved onto the Committee of Management;
She performed the role of the Secretariat of the IPA IN 1961 when it began;
Minutes record that the first ever IPA meeting was held in Brisbane October 10, 1979;
In 1980 and 1981 considerable national networking took place, and Joan attended a number of overseas conferences, including IPRA and IPA;
She was a woman with a great sense of authority, determination, and would never take no for an answer. "As stubborn as an ox" (Sally Jeavons);
She was inspiring, and a very great networker. A lover of dancing, and a committed yoga participant, and is remembered as having a very beautiful posture. Calm, blond/white hair, funny, interested in people, and their experiences.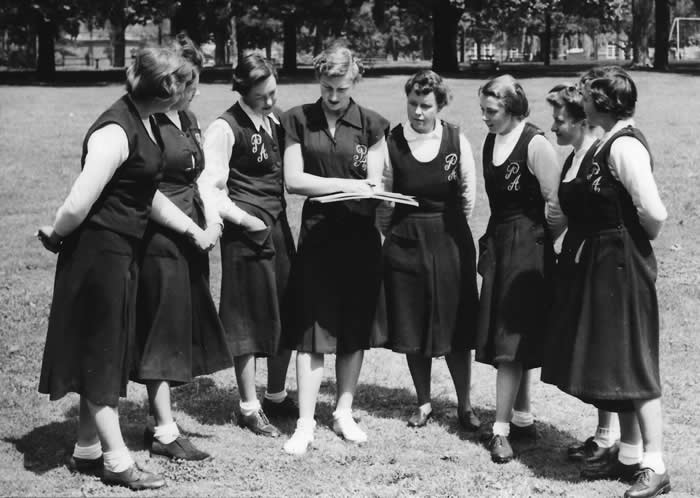 Congratulations to the following Joan Matheson Distinguished Service Award recipients:
Barbara Chancellor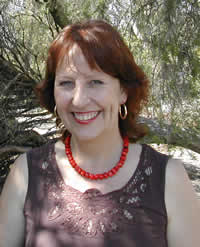 The Play Warrior Award
To recognise courageous support for the provision of quality play in Australia – recognising those champions who have persevered in the face of challenges
Congratulations to the following Play Warrior Award recipients:
Wendy Seymour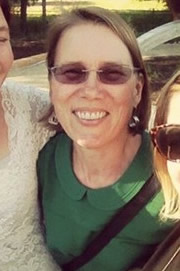 Winner of the Play Warrior Award - Wendy Seymour
Wendy Seymour was an absolutely inspiring advocate for play, a landscape architect, and a designer of many spaces in WA over the last 25 years, who tragically passed away in 2016.
Wendy was a remarkably dedicated person, dedicated to her family, her friends and colleagues, and her craft of creating the best play spaces. She worked at Nature Play Solutions. The legacy of Wendy's work will live on in WA – both through the play spaces she already created and also through the knowledge she imparted to her colleagues which will live on in the play spaces to come.
Suzette Hoskin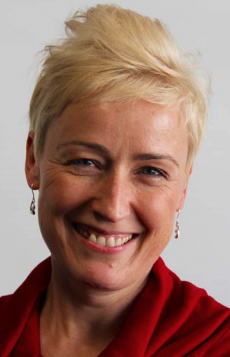 Winner of the Play Warrior Award - Suzette Hoskin
At our AGM last November, this was awarded to Suzette Hosken primarily to thank her for her development and management of the online website and search tool Playground Finder. We also thank Ben Hosken too for his continued technical support to enable Suzette's dream to be realized.
Suzette is passionate about play. Years ago as parent of young children, she was on the hunt for good playgrounds, but found it difficult to find information easily. She therefore came up with the concept of Playground Finder and has invested her business and personal time and money into developing this great app and website that brings play to everyone.
Playground Finder has been the oracle of parental (and child) thoughts and feelings on Australia's playgrounds for over 15 years. Playground Finder allows parents and carers (also children) to sign up, then log information about any playground they are at, this might be adding to existing comments on a particular location or setting up information on a new location. Playground finder's information is then moderated and published to share with others, locations and address included. This has proven to be particularly useful over the years as parents and carers have shared information about accessible and inclusive playgrounds, fenced and shaded playgrounds and those suited to particular age-groups or visitation timeframes, many times where this information isn't readily available anywhere else.
Playground Finder has been a valuable resource for new parents and families who move house or when families travel, as a location can be entered and all logged 'local' playgrounds appear.
Kim Becherand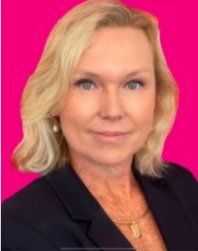 Winner of the Play Warrior Award - Kim Becherand
At our November 2022 AGM, this was awarded to Kim Becherand.