Outdoor play is considered to be a vital part of childhood experience. The outdoor environment and the programs that are planned in them, provide unique opportunities to develop and extend children's skills and concepts as well as fostering a sense of excitement about learning.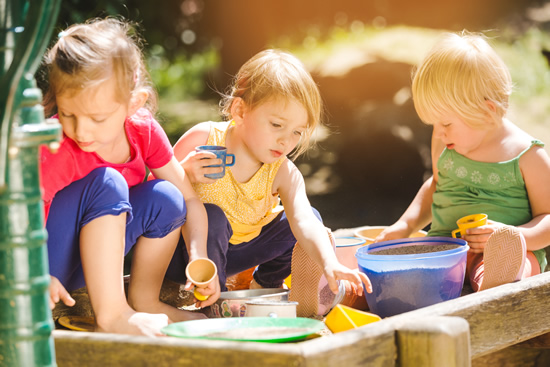 Outdoor play supports social development as well as providing opportunities for the development of self-esteem and confidence in their own abilities. The outdoor program is not an optional add on to a 'main' indoor program, but an essential key component of every service for young children and is a requirement as detailed in the National Quality Standards.
Services are currently requesting support from Play Australia, given the grants available in Victoria, and thus we have created this opportunity which will focus on what you need to know to undertake the application process.
When:
5th March 2021, 9am to 3.30pm
Who should attend?
Staff, parents, and owners and operators of licensed children's services. Spaces are limited to 20.
Presenters?
Rob Hamilton, Park & Playspace, & Barb Champion, Play Australia will deliver this program.
What does it cost to attend the seminar?
The seminar costs $165.00 including GST for Play Australia members, and $330.00 including GST for non Play Australia members.
If a service is a Play Australia member, all staff at that service are eligible for member rates. If a service is managed by a Cluster Manager which is a Play Australia member, all staff are eligible for member rates.
How do I pay?
Payment for this event is only via PayPal or Credit Card to be completed at registration time before the event. 
REGISTER NOW TO SECURE YOUR SPOT!
When
March 5th, 2021 9:00 AM through 3:00 PM
Location
Conference Room - Westerfolds Park




Fitzsimons Lane

,

VIC

3106




Australia
Event Fee(s)
Full Fee Price
$ 330.00

(includes GST of $ 30.00)