We have three types of online sessions: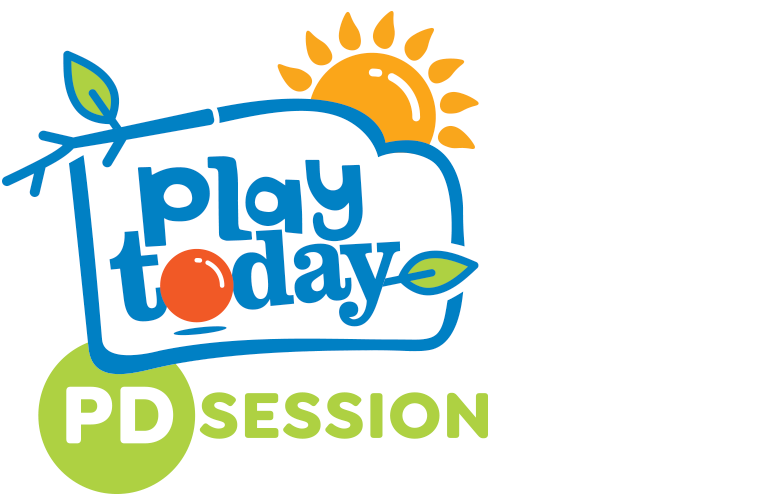 Open to Play Australia Members Only
Join with experts globally to hear them informally discuss topical issues in play, risk and play space development.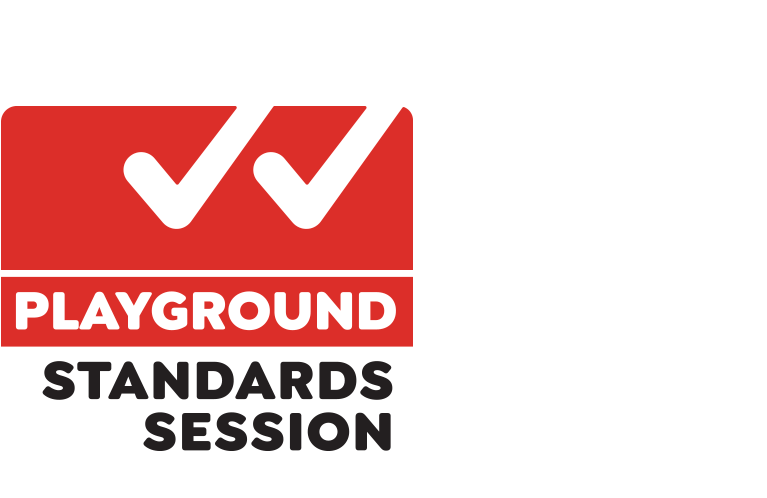 Available to Full Benefits Members only.
Join with our panel of experts to discuss the latest Australian Standards and topical issues in risk management of play spaces.
Open to everyone - Members and Non-Members.
Our Special Events respond to the needs of the day, particularly to build our play advocacy.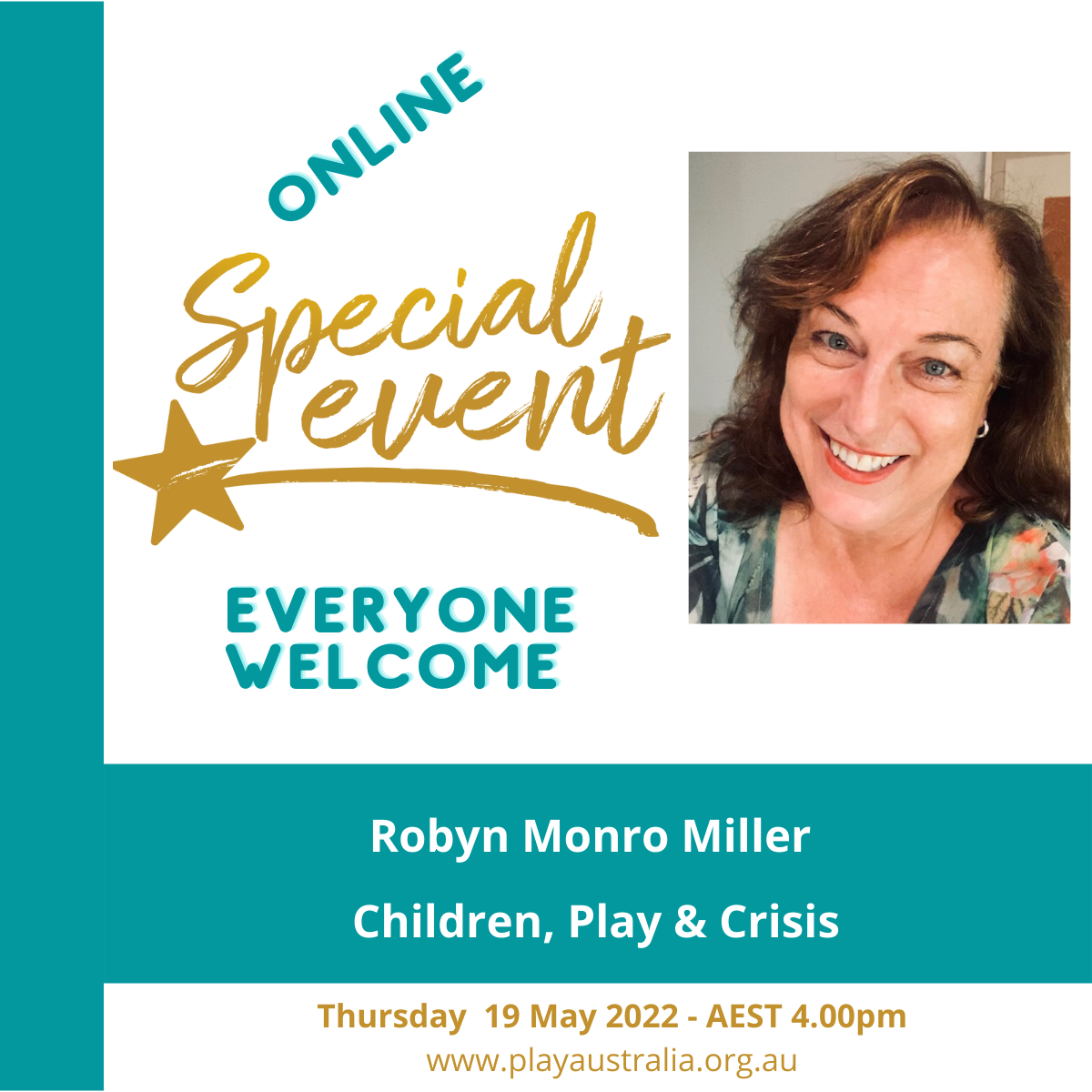 During times of crisis, play has an important and extremely valuable role in supporting children's mental and physical wellbeing. But how do parents and carers support play in such difficult circumstances?
Robyn Monro Miller is currently a Board member for Play Australia and Children's Week and since 2017, she has held the position of President of the International Play Association (IPA) (the first Aussie in their 60year history). ‌
Robyn Monro Miller will provide information for those working with families, parents and children, offering guidance on how best to support children's play during challenging times.
Thursday 19 May 2022
4:00pm-5:00pm MEL, SYD, CBR, BNE, HBA (AEST)
3:30pm-4:30pm ADL, DRW (ACST)
2:00pm-3:00pm PER (AWST)
Free event open to everyone - Members and Non-Members welcome.
This session has now closed.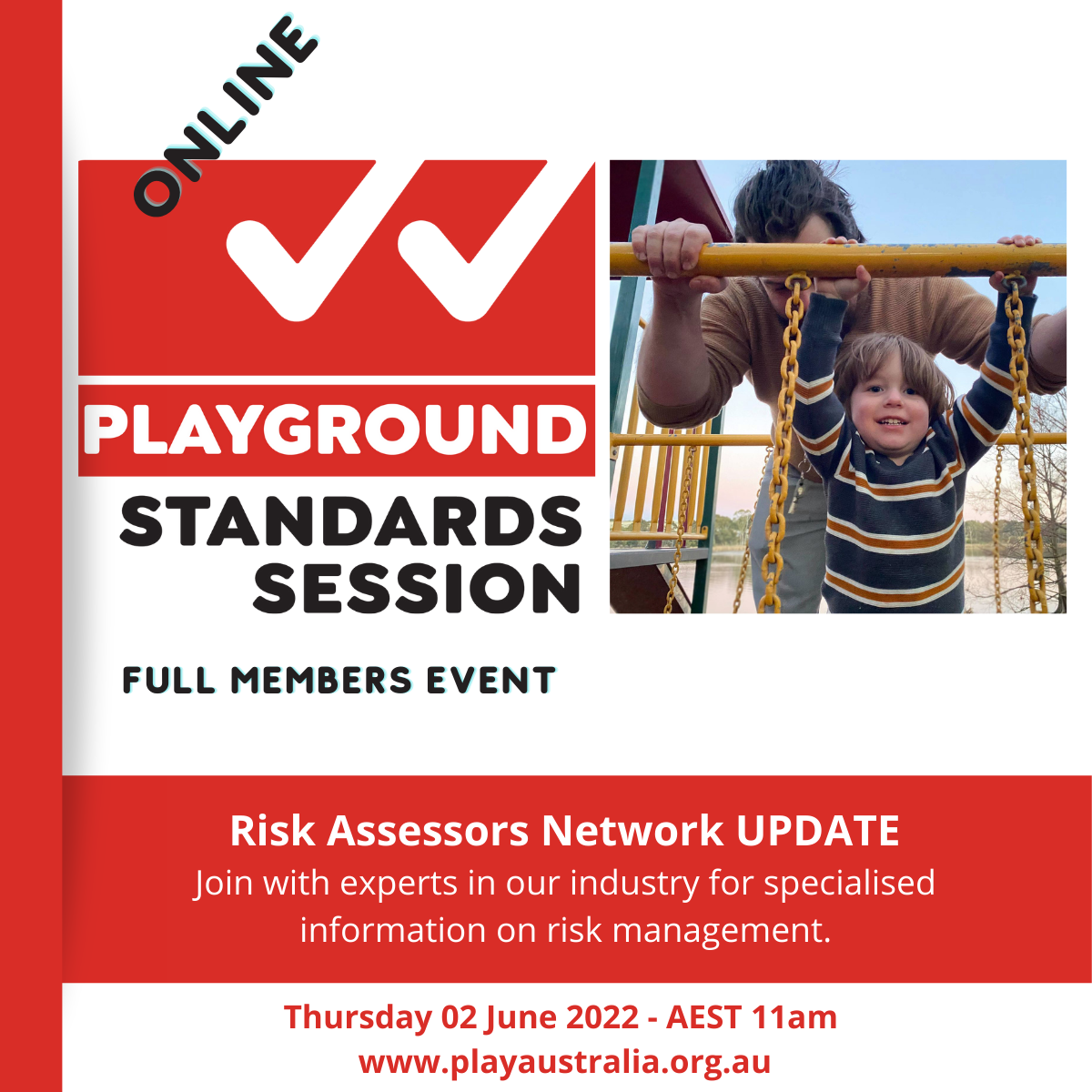 RISK MANAGEMENT SESSION

The Risk Assessors Network is comprised of risk assessors from within our industry, who are Play Australia Members. They work independently of government and industry and provide specialised information on risk management issues for our Full Benefits Members.
Join in the conversation and bring your issues to the panel.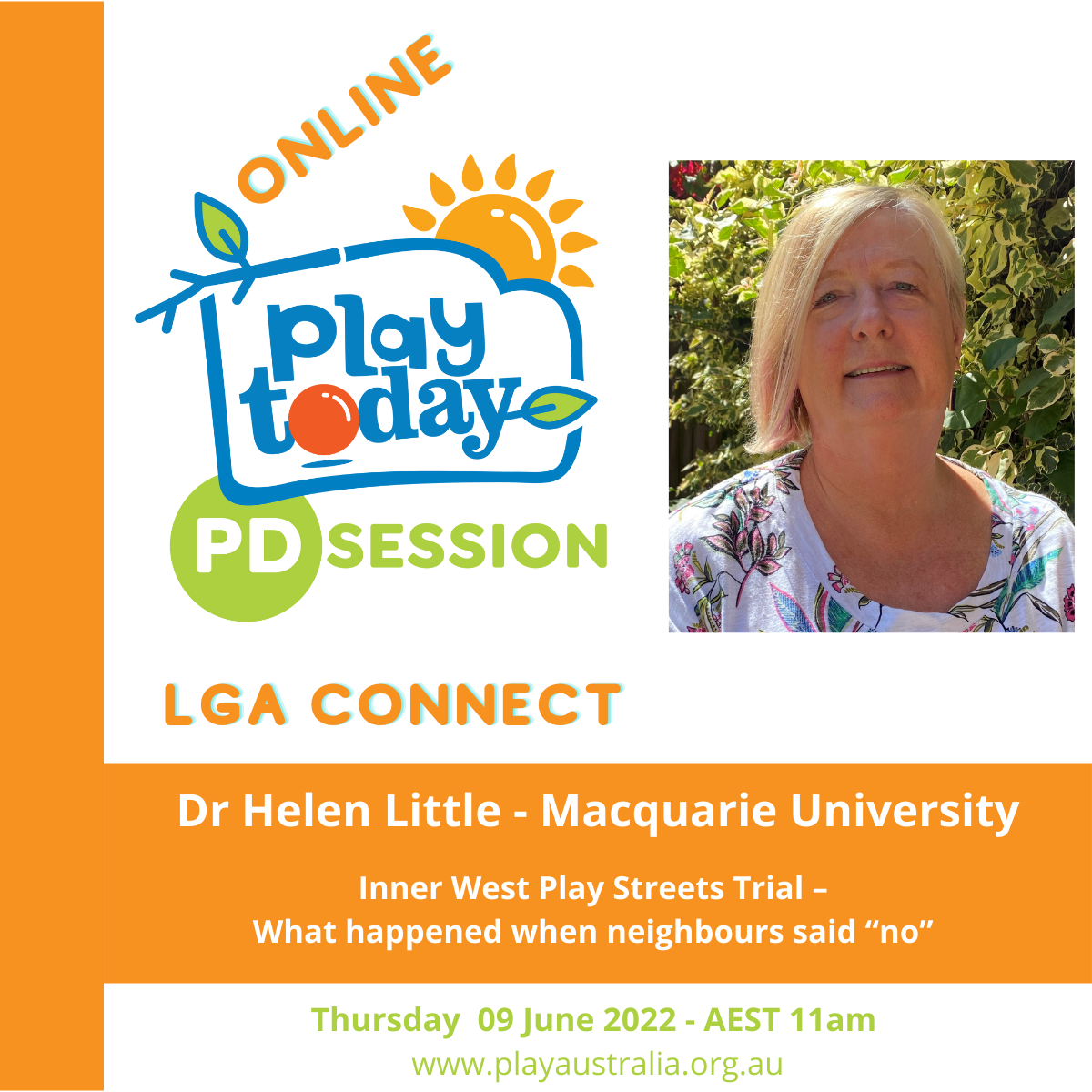 Join Dr Helen Little, from Macquarie University, to hear about her evaluation findings from the community Play Street trial within Inner West Council, NSW. Her presentation will be followed by our Panel discussion involving Anne Abbott (local resident & Play Street volunteer from the trial) and Aaron Callaghan (Parks & Recreation Planning Manager, Inner West Council).
Dr Helen Little is a Senior Lecturer in Early Childhood and Associate Course Director (Early Childhood) in the Department of Educational Studies. She has been working in the early childhood sector for the last nineteen years. Since 2001 she has been at Macquarie University lecturing, teaching and studying. ‌ Hear from our Panel, raise your own issues for discussion and grow your connections.
1000 Play Streets is supported by Sport Australia.
This PD session is for Australian Local Government and Community Organisations interested in 1000 Play Streets and aims to discuss key issues relating to designing temporary street closures for play in quiet residential streets.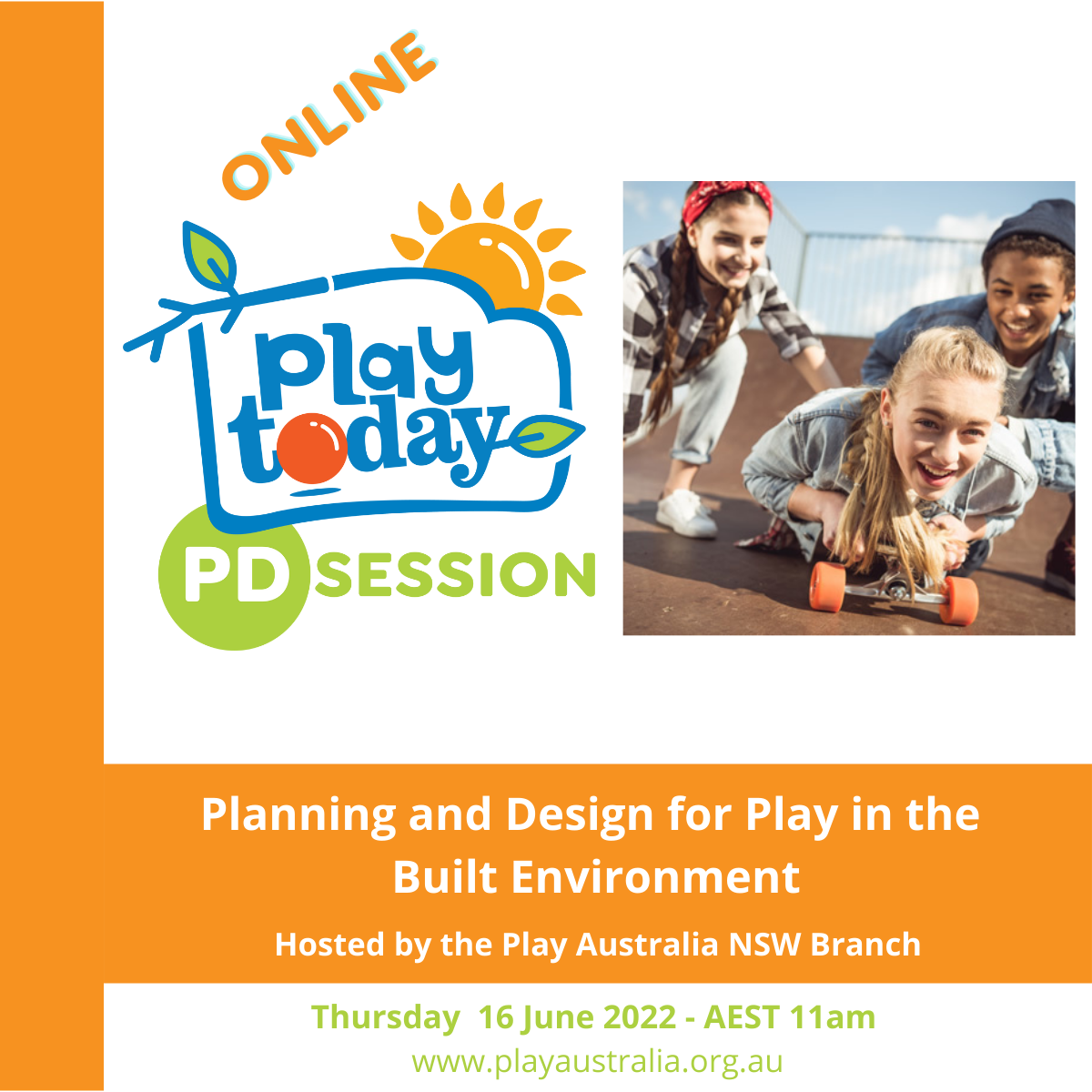 This presentation will be hosted by members of the Play Australia NSW Branch who authored an Advisory Note to complement environmental, urban and place-based planning policy and guidelines. The Advisory Note outlines the importance of play and provides principles and guidance to encourage built environment professionals to integrate opportunities for play throughout the built environment.
Presented by members of the Play Australia NSW Branch.
*Play Australia had advertised a Play Today session with Dr Jenny Veitch on 26 May 2022. Due to unforeseen circumstances, we have withdrawn this session from our term 2 program and we hope to offer the session next term.
For members
If you are a Member and would like to recommend a topic or a Special Guest, please contact:
Barb Champion - Executive Director, Play Australia
(M) 0419 363 666 or
(e) barb@playaustralia.org.au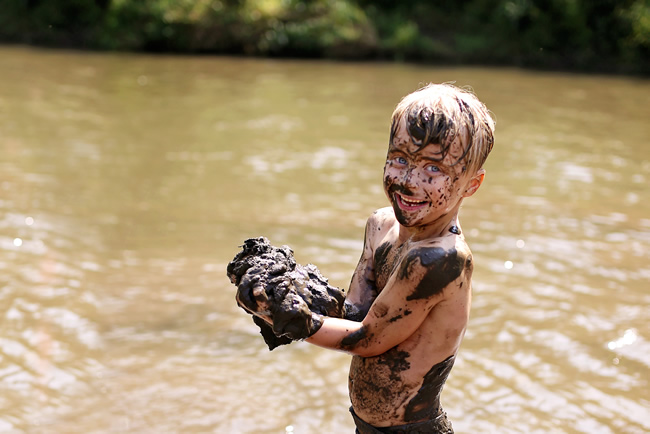 Not a member?
Become a Play Australia member now, to help us protect the rights of every child in Australia to PLAY TODAY so they can experience a better tomorrow.