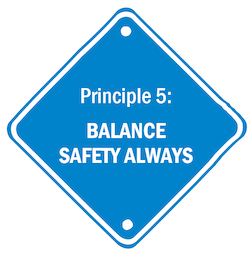 We must ensure the safety of communities at all times when they are using streets as shared spaces.
This means parents, communities and policymakers all share responsibility to keep themselves, children and our most vulnerable community members safe on our roads.
For example, balancing safety may involve; parents providing increased supervision for young children; policymakers coordinating traffic calming interventions within residential areas; and motorists sharing roads in a safe and respectful manner always.
Safety is paramount always.