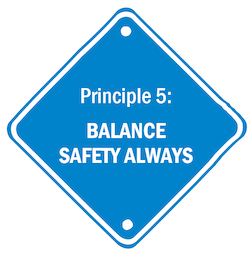 We must ensure the safety of communities at all times when they are using streets as shared spaces.
This means parents, communities and policymakers all share responsibility to keep themselves, children and our most vulnerable community members safe on our roads.
For example, balancing safety may involve; parents providing increased supervision for young children; policymakers coordinating traffic calming interventions within residential areas; and motorists sharing roads in a safe and respectful manner always.
Safety is paramount always.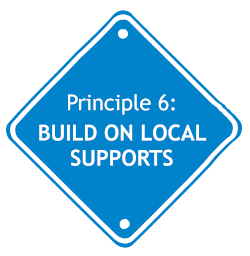 Lastly, it's important we identify existing opportunities to help fast-track or improve local efforts to organise and sustain Play Streets.
This may include capitalising on established programs, partnerships, resources, policies and practices that both Communities and Local Governments already have in place – for example:
using current temporary street closure policy for street parties as a starting point to develop new play street policies; or
using tested community engagement methods to connect with communities, such as local community events, meetings or outreach approaches like door-knocking.
Don't forget to provide engaged residence an opportunity to identify further supports that could enhance shared approaches as well.