We have three types of online sessions: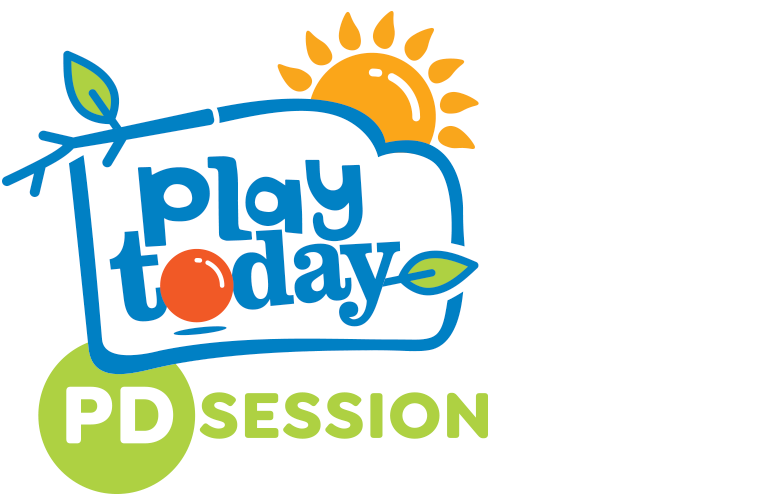 Open to Play Australia Members Only
Join with experts globally to hear them informally discuss topical issues in play, risk and play space development.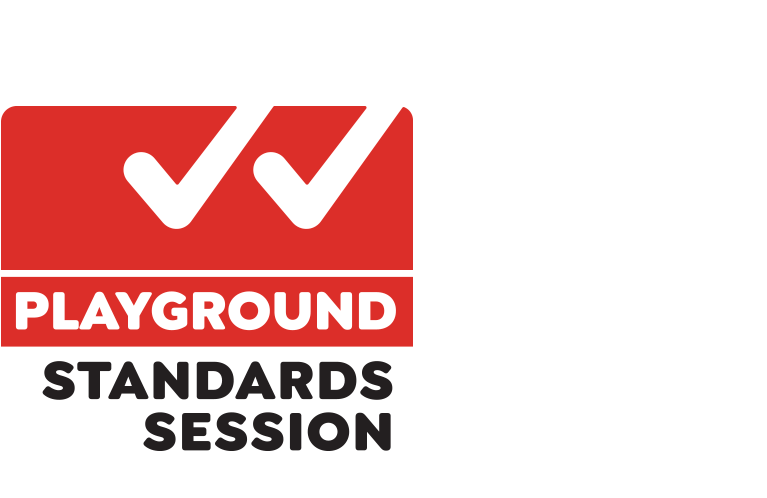 Available to Full Benefits Members only.
Join with our panel of experts to discuss the latest Australian Standards and topical issues in risk management of play spaces.
Open to everyone - Members and Non-Members.
Our Special Events respond to the needs of the day, particularly to build our play advocacy.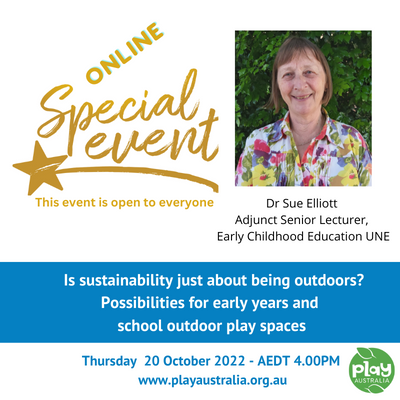 Is sustainability just about being outdoors? Possibilities for early years and school outdoor play spaces
A common misconception is that being outdoors equates to being sustainable, yet sustainability is much more complex. The intent of this session is to provoke some questioning and provide strategies to deepen understandings of the links between sustainability, education for sustainability and outdoor play spaces. ‌
Dr Sue Elliott is an Adjunct Senior Lecturer in Early Childhood Education at the University of New England(UNE), New South Wales. She is an experienced practitioner, academic and author in early childhood education with a focus on education for sustainability, outdoor play spaces and nature play. ‌
Both theoretical and practical insights will be shared in light of the urgent global climate challenges we face.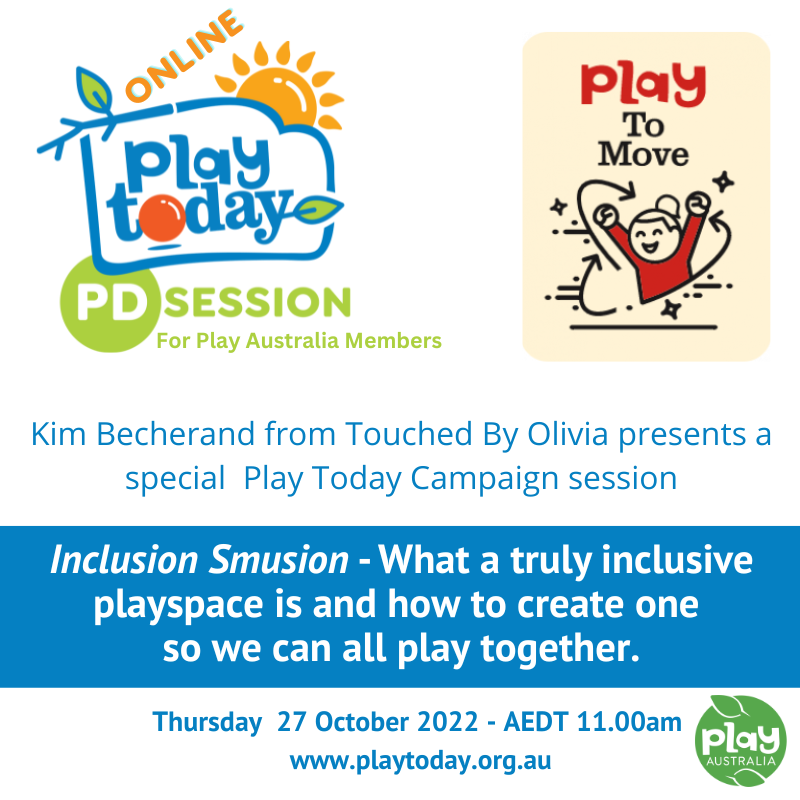 Inclusion Smusion - What a truly inclusive playspace is and how to create one so we can all play together
"Inclusive", "All-abilities", "Universal Design", "All access" - these are terms we hear, use, interchange and claim to deliver everyday. But how well are we really doing for the children and families that experience barriers to play and social isolation? Is near enough, good enough? Kim will discuss why the community-led partnership model sets the standard for inclusive play in Australia.
Kim Becherand is the Head of Inclusive Play, Touched by Olivia. Kim has over 30 years of experience in education in early childhood, school and tertiary level settings. 
This session will provide practical guidance, tips and tricks with resources to motivate you into inclusive action.
Thursday 27 October 2022
11:00am-12:00pm MEL, SYD, CBR, HBA (AEDT)
10:30am-11:30am ADL(ACDT)
10:00am-11:00am BNE (AEST)
9:30am-10:30am DRW (ACST)
8:00am-9:00am (AWST)
Member only event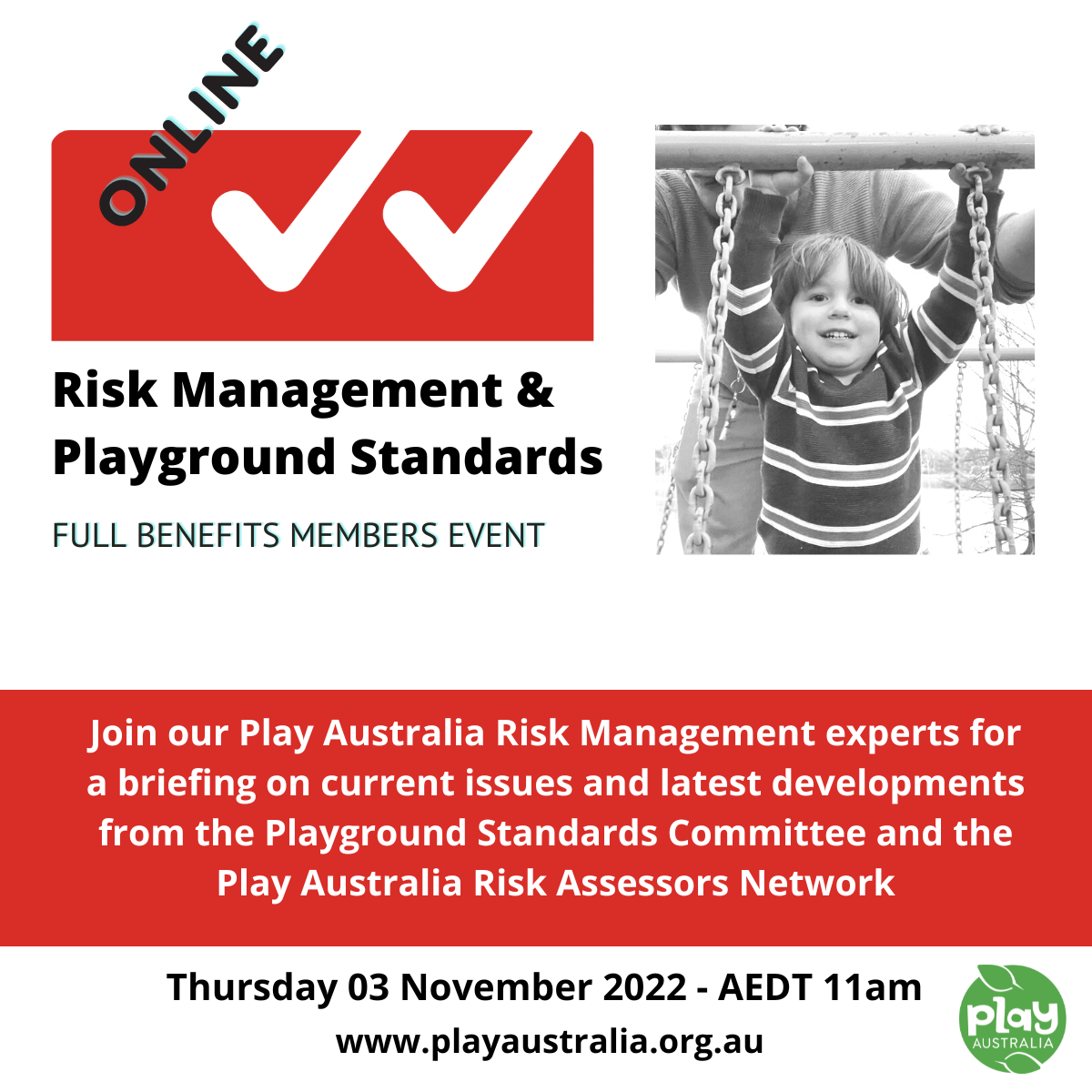 Risk Management and Playground Standards Update
Information will be provided on the following current issues and the latest developments from the Playground Standards Committee and the Play Australia Risk Assessors Network:
Openings in barriers (Play Australia Best Practice advice)
Impact area for slides (Play Australia Best Practice advice)
Rocks around embankment slides (Play Australia Best Practice advice)
Current concerns in media throughout the country re injury from use of tunnel slides
Concerns re Standards requirement for mulch levels as detailed in specifications
Possible ban on use of synthetic surfacing in playgrounds in future.
This session is for Full Benefits Members only and will be of significant benefit to our Local Government and Industry Members.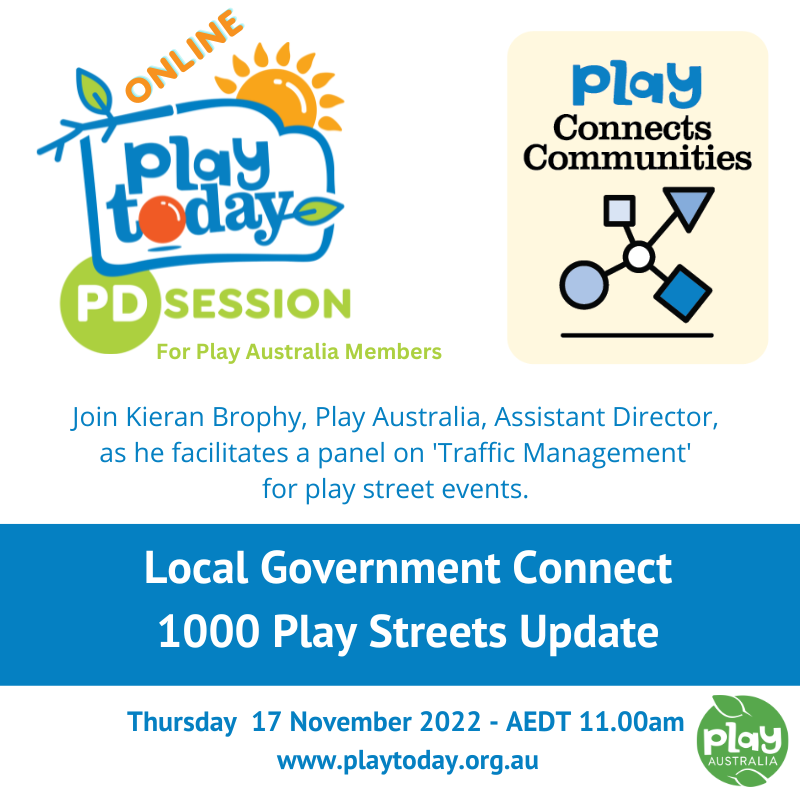 Local Government Connect - Traffic Management and 1000 Play Streets events
Presented by Kieran Brophy, Assistant Director, Play Australia
Kieran will facilitate a panel with guests from local government, to discuss traffic management issues and running 1000 Play Street events.
This session is for Play Australia Members only and will be of significant benefit to our Local Government Members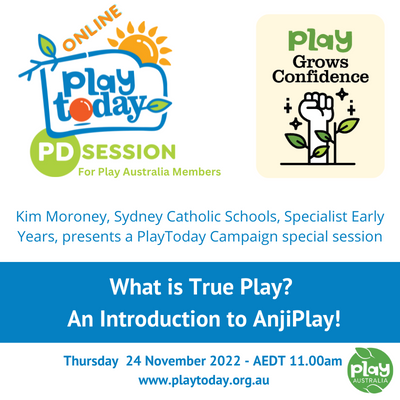 What is True Play? An introduction to AnjiPlay!
This presentation will explore AnjiPlay, an educational philosophy and approach from Anji County,China. With fundamental beliefs in the ability of the child, and a commitment to the right of every child to experience extended periods of self-directed and uninterrupted play, AnjiPlay returns the right of True Play to every child ‌
This session is presented by Kim Moroney, Specialist: Early Years (Pre K-4) Curriculum, Curriculum and Innovation Education Research Sydney Catholic Schools ‌
AnjiPlay is founded on love, risk, joy, engagement and reflection.
Thursday 24 November 2022
11:00am-12:00pm MEL, SYD, CBR, HBA (AEDT)
10:30am-11:30am ADL (ACDT)
10:00am-11:00am BNE (AEST)
9:30am-10:30am DRW (ACST)
8:00am-9:00am PER (AWST)
Member only event
For members
If you are a Member and would like to recommend a topic or a Special Guest, please contact:
Barb Champion - Executive Director, Play Australia
(M) 0419 363 666 or
(e) barb@playaustralia.org.au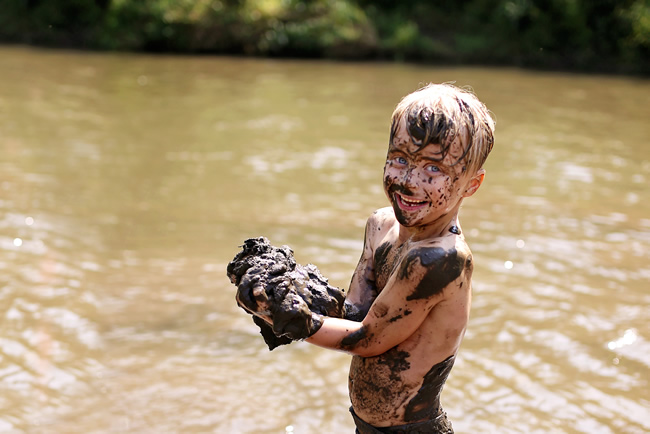 Not a member?
Become a Play Australia member now, to help us protect the rights of every child in Australia to PLAY TODAY so they can experience a better tomorrow.