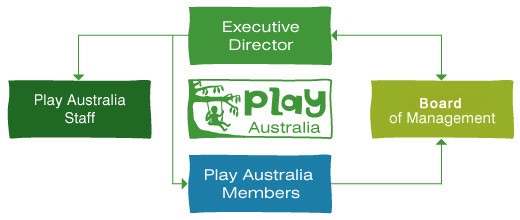 The Board consists of interested members who are elected at the annual general meeting to manage the legal and financial responsibilities of the organisation.



The Board and Executive Director work together to develop the policies and aims of the organisation, involving an ongoing strategic plan to guide the resource allocation in order to achieve the goals of the organisation.



Play Australia is currently the only member-based organisation with members from across the entire spectrum of people and organisations committed to play. Play Ausrtralia  provides access to play specific support and resources for playspace development throughout Australia.
The Constitution, adopted at the 2015 Annual General Meeting and updated at the June 2017 Special General Meeting can be downloaded here.