Barb Champion - Executive Director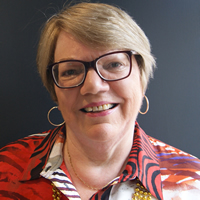 Play provides me with a sense of belonging, of community, and of people with a shared view of the world.
Barbara is the Executive Director of Play Australia. She began work at PRAV in 1998 following a history of employment in the Education, Local Government and Community sectors in Victoria. Her experience includes a variety of leadership positions and involvement in a number of community based education, arts and health organizations. Barbara chaired the Australian Standards Committee on Playgrounds Safety for 6 years, and supports the development and work of Play Australia across all areas of play.
Kieran Brophy - Assistant Director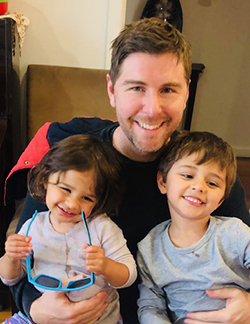 Play allows me to connect and experience my kids in the most joyful of ways …as well as providing a lot of laughs!
Kieran Brophy is the Assistant Director at Play Australia and loves helping people rediscover the value and power of play.
His role involves driving strategy to grow play in Australia and he is the project lead for 1000 Play Streets.  He has spent most of his career in the health promotion and sport industries, gaining a mix of experiences with VicHealth, Sport Australia and within state government. He is also a children's book author and illustrator, who holds a bachelor's degree in Media & Communications, as well as diplomas in Health Promotion and Project Management.
He lives in Melbourne and his favourite past time is playing up at home with his three kids.
Renaee Churches - Website and Membership Coordinator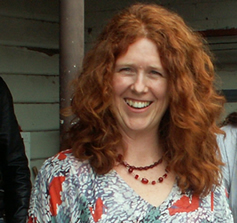 Play for me means unwinding walks in the bush with our dog coco and my family, mucking about in the backyard growing veggies and lots of time inside my hula hoop! 
Renaee joined Play Australia in 2010 with a background in website development and design. She co built a new website for the Organisation with open source technologies to provide a robust and sustainable platform for the organisation to grow it's membership and communicate online.  She has continued in this role updating website content, managing online events registration and developing the online membership renewal process.