As printed at the Nature Play WA website:
Nature Play WA is excited to present award-winning outdoor play expert Adam Bienenstock as our keynote speaker in a half-day forum on the benefits of risk in outdoor play.
Joining Adam will be Play Check's Andrew Reedy, discussing how much risk we should allow in play, and Educated by Nature's Daniel Burton, delivering an introduction to using tools to develop independence and resilience.
Presentations:Adam Bienenstock - Is it Worth the Risk?Risky play is defined as thrilling and exciting forms of physical play that involve uncertainty and a risk of physical injury (Sandseter (2007; Little & Wyver, 2008)). Outdoor risky play is known to promote healthy child development in many different areas yet in the last couple of decades, it has decreased due to growing safety concerns and fears of abduction. Today's children also have a shorter lifespan than their parents due to a drastic increase in sedentary lifestyles. 'Time in nature' is now a key health indicator on the Active Healthy Kids Canada Report Card. 'Is it Worth the Risk' will explore the reasons behind today's risk adverse society, the outcomes of a fear ridden approach to play, and will provide the most strategic ways to address these fears. Adam's company, Bienenstock Natural Playgrounds, creates natural play spaces that are designed to foster outdoor risky play and cognitive engagement during play. Join Adam for a lively discussion on the merits and liabilities that we face in providing challenging nature rich play spaces.Andrew Reedy - How Much Risk is OK in Play?Perhaps in the past we have tended to err on the side of being overly cautious when it comes to the question of how much risk should be allowed in playgrounds.  Has this well-intentioned caution come at a cost?  If we consider that some degree of risk is acceptable, how much risk should we accept or even encourage?  What level of risk will our insurers accept? These questions will be explored during this thought-provoking presentation.With playground operators in Australia experiencing an increase in the number of custom playgrounds with a significant focus on nature play, the issue of acceptable levels of risk in play is something that needs to be considered.  Global trends in recent years have shifted significantly when it comes to the question of acceptable risk in play.  This presentation will look at how these shifts impact practice here in WA.Daniel Burton - The Power to Transform: Using tools to develop independence and resilienceThe ability to build and create provides opportunities to develop confidence and independence. Developing an "I can" attitude and saying "yes" to children encourages self-sufficiency and autonomy which translates to other areas of school and home life. This workshop empowers teachers to confidently use hand tools and other technical equipment in structured and open-ended learning experiences to enhance student creativity and engagement. Practical skills are accompanied by development of risk management techniques and safe practices.Event DetailsDate: Monday 15 May 2017, 12:30pm - 5pmLocation: State Library of WA, 25 Francis Street, Perth, WA 6000Cost: $120ProgramAbout Our Presenters
Adam Bienenstock is the Founder and Principal Designer of Bienenstock Natural Playgrounds, and is an award winning consultant on design, construction, policy, risk and regulatory process for connecting children to nature in cities. His partners and clients include Parks Canada, ParticipACTION, Right to Play, CBC, The Canadian Wildlife Federation, the US Army, US Forestry Service, Head Start, World heritage sites, nature centres, zoos, hospitals, childcares, schoolyards and backyards across the US and Canada.About Our Presenters.  He serves as a board director at the Child and Nature Alliance, where he founded Nature Play Day, is a regular collaborator with Richard Louv's US based Children and Nature Network, sits on the Ministers Round Table for Parks Canada, and teaches as part of the CPSA (Certified Playground Safety Academy).  A prolific writer and speaker on the importance of the child/nature connection in our built environment, Adam has delivered keynote speeches and workshops at the AECEO, NAEYC, ARPA, OPA, LEAD Gmbh, Humber College, Seneca College, Ryerson University, University of Guelph, and more across North America.  Adam lives and works with his wife and two young children in a heritage home surrounded by an ever-changing experimental natural playground in Dundas, Ontario -
Andrew Reedy is Director of Play Check and has been involved in the playground industry since 1994. Since 2002 he has been a member of the Standards Australia committee for playground equipment (CS-005) and has been involved in the drafting all current playground Standards.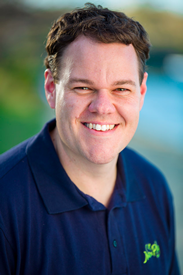 Daniel  Burton is a qualified primary school teacher and passionate nature connection mentor. He considers himself an advocate for connecting children with the natural world, following children's inbuilt sense of wonder and curiosity as the vehicle to inspire the process of inquiry based learning. Having worked at Bold Park Community School for 10 years he has had experience developing, managing and coordinating outdoor classrooms and Wild Spaces with various age groups. Daniel has had the privilege of participating in conferences focused on nature-based education and 21st century teaching philosophies both locally and internationally. Currently, Daniel is the co-director of Educated by Nature which aims to provide Western Australian children, families and teachers opportunities to learn within nature. -Event Queries:  If you have any questions regarding this event, please contact Nature Play WA's Events Manager, Nicole, on 9389 4056 or nicole@natureplaywa.org.auBuy Tickets here.