Our Latest News
We welcome the news that SA Government's Office for Recreation, Sport & Racing are supporting "1000 Play Streets: Empowering a locally led model for our multicultural communities" – read the media release here.
Become our 1000 Play Streets campaign partner – read our partnership prospectus here.
Read our latest 1000 Play Streets news coverage on Radio 6PR Perth and Channel 9 Melbourne news and Adelaide 5AA.
Download our new evidence review on the value of Play Streets for children's healthy development
IMPORTANT – due to the current pandemic all 1000 Play Streets pilots are currently postponed until further notice.
Once we recommence, learnings will inform the development of a new 1000 Play Streets toolkit, to benefit all interested Local Government Authorities and help activate 1000 Play Streets nationally over the next 5 years.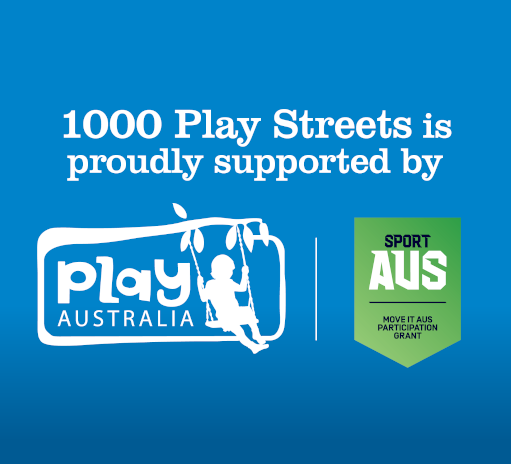 Click on the tabs below to find the information you need…
For Local Government Authorities
"I'm from an Australian LGA and would like to support my local communities to organise their own Play Streets, where do I start?"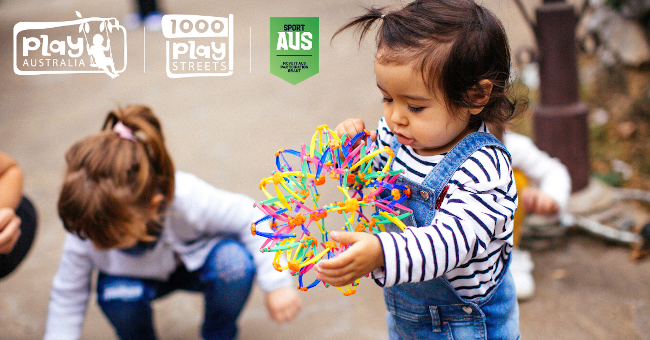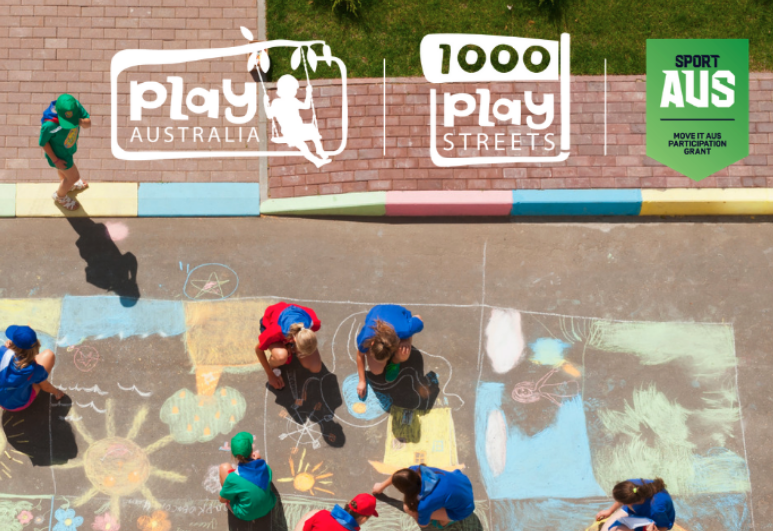 For Communities
"I'm a resident and I'd like to organise a Play Street, where do I start?"
Become our Campaign Partner
We are seeking a naming-rights partner for 1000 Play Streets.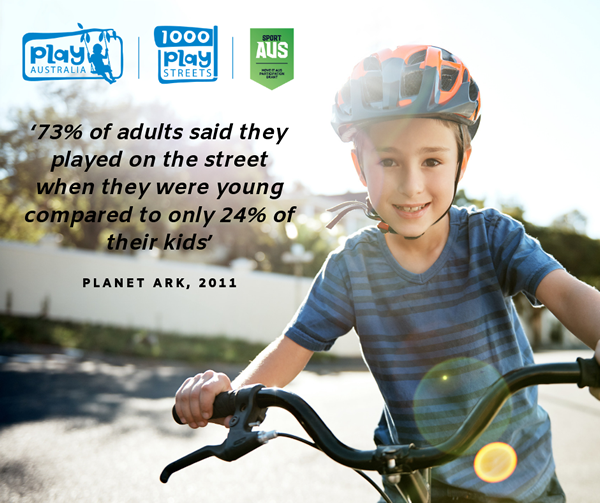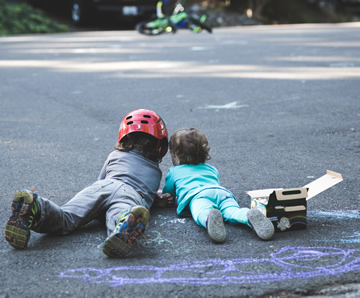 Thanks to all our partners for supporting 1000 Play Streets
Our generous financial supporter: Sport Australia
Our LGA partners: City of South Perth, City of Vincent, Moreland City Council, Darebin City Council and Sunshine Coast Regional Council
Our delivery partners: Codesign Studio and Nature Play Solutions
Our evaluation partner: Centre for Sport & Social Impact, La Trobe University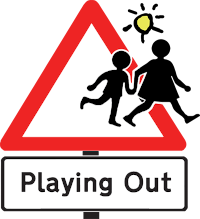 Lastly, Play Australia recognises and acknowledges our global neighbours at Playing Out in Bristol UK, for initiating the world-wide street play phenomenon in 2009.
We are committed to working collaboratively with Playing Out to grow the movement together and help our local communities have greater opportunity to PLAY OUT.