Education for Sustainability: Critical times for change in early childhood
Online Learning Series Spring 2021 – Session Five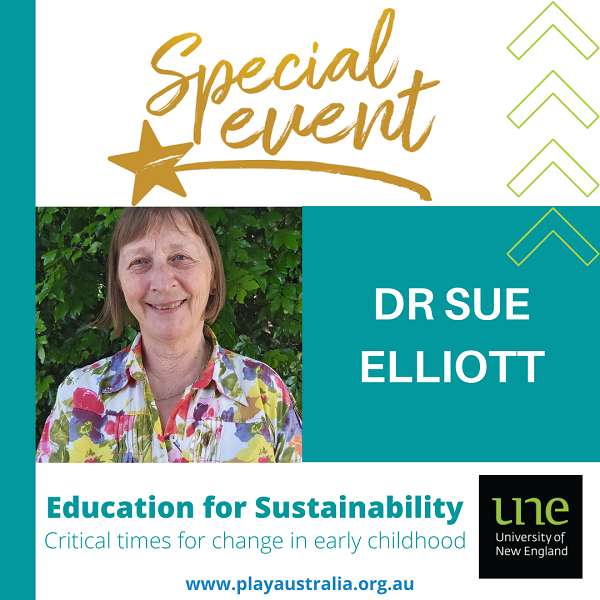 You're invited to attend "Education for Sustainability: Critical times for change in early childhood" with Dr Sue Elliott
This presentation will outline what is and what could be with multi-stakeholder systemic engagement in early childhood education for sustainability. To challenge and extend understandings about working towards sustainable futures with young children to create Climate Resilient Early Childhood Education Services.
When: Thursday 11 November 2021
Times:
11:00am-12:00pm MEL, SYD, CBR, HBA, (AEDT) 
10:00am-11:00pm BNE, (AEST) 
10:30am-11:30am ADL (ACDT) 
9:30am-10:30am DRW (ACST) 
8:00am-9:00am PER (AWST) 
Where: Microsoft Teams Virtual Meeting
Free event open to everyone – Members and Non-Members welcome. 
When
November 11th, 2021 11:00 AM through 12:00 PM
Location
Microsoft Teams Virtual Meeting
Australia