The Empowerment of Loose Parts Play in the Primary School Years
Online Learning Series - Winter 2022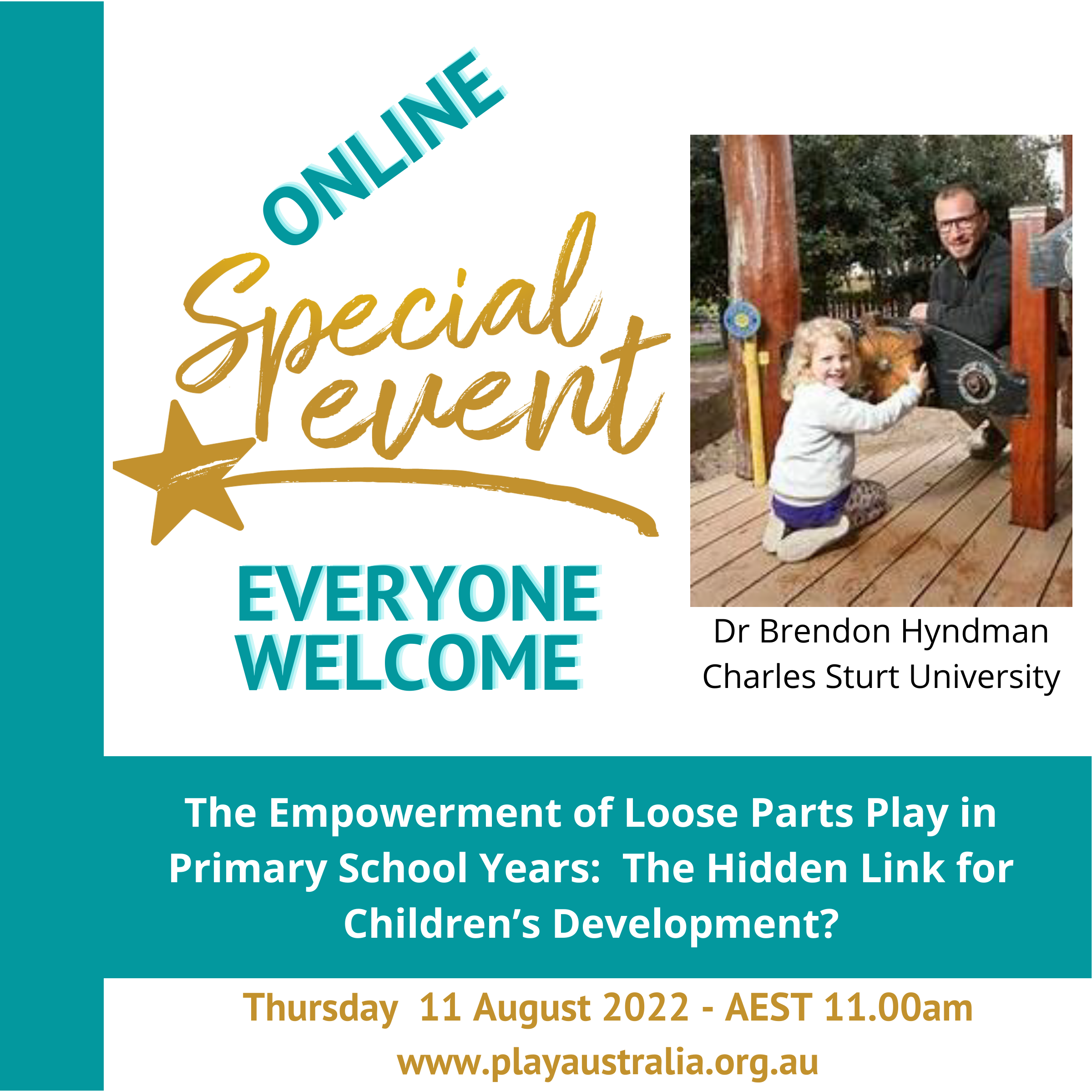 Free event open to everyone - Members and Non-Members welcome.
Dr Brendon Hyndman is an Associate Professor of Education and the Associate Dean (Research) in the Faculty of Arts and Education (FOAE) at Charles Sturt University. He is a qualified school teacher with postgraduate qualifications in higher education teaching and leadership, alongside a PhD investigating the play influences on primary and secondary school children from RMIT University in Melbourne.  
Brendon's play research commenced over a decade ago, when the 'Lunchtime Enjoyment Activity and Play' (LEAP) intervention research from his PhD was released.
This session will discuss some of the primary school-age findings and insights relating to loose parts provisions that have emerged from his educational research.  
Loose parts equipment had yet to feature with any prevalence across Australian primary school-aged contexts (e.g. had been mainly confined to Early Childhood age groups). Brendon will also share insights into the project he led which transformed a brand new primary school in the Ballarat region of Victoria.  
Thursday 11 August 2022
11:00am-12:00pm MEL, SYD, CBR, HBT, BNE (AEST) 
*Attendees from times zones other than AEST will need to join the session per their respective time zone as follows:
10:30am-11:30pm ADL, DRW (ACST) 
9:00am-10:00am PER (AWST) 
When
August 11th, 2022 11:00 AM through 12:00 PM