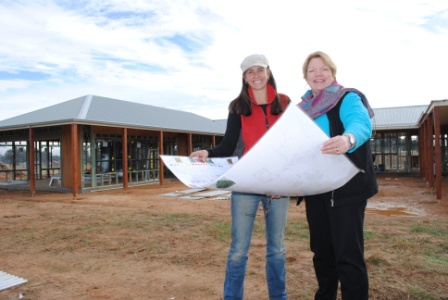 Farmhouse Preschool soon to open ....An Australian First
Inspired by the Forest Schools of UK/Europe, with a fulfilling dash of Reggio Emilia, due to open in Mansfield, Oct 2011.
Drive through the avenue of trees, past the horse paddock, to the homestead building with rambling verandas.
Meander the quiet maple-tree courtyard to your room, with fair-trade, earth-friendly & Australian-made resources. Enjoy instigating programs offering a world of curiosity & discovery in sun-filled rooms with panoramic windows.
Head outside to the Children's Gardens to continue play-based learning. Feed the sheep, cattle, pigs and goats while you're there, and collect chooks eggs for the on-site chef. Perhaps harvest vegies from our garden and pick fruit from the orchard.
Maybe later take the children for a bushwalk through our native corridor, 1km long...
See more www.thefarmhouse.net.au