Story telling in nature – connecting children with the land and First Peoples cultures
Early Years Series - Term 3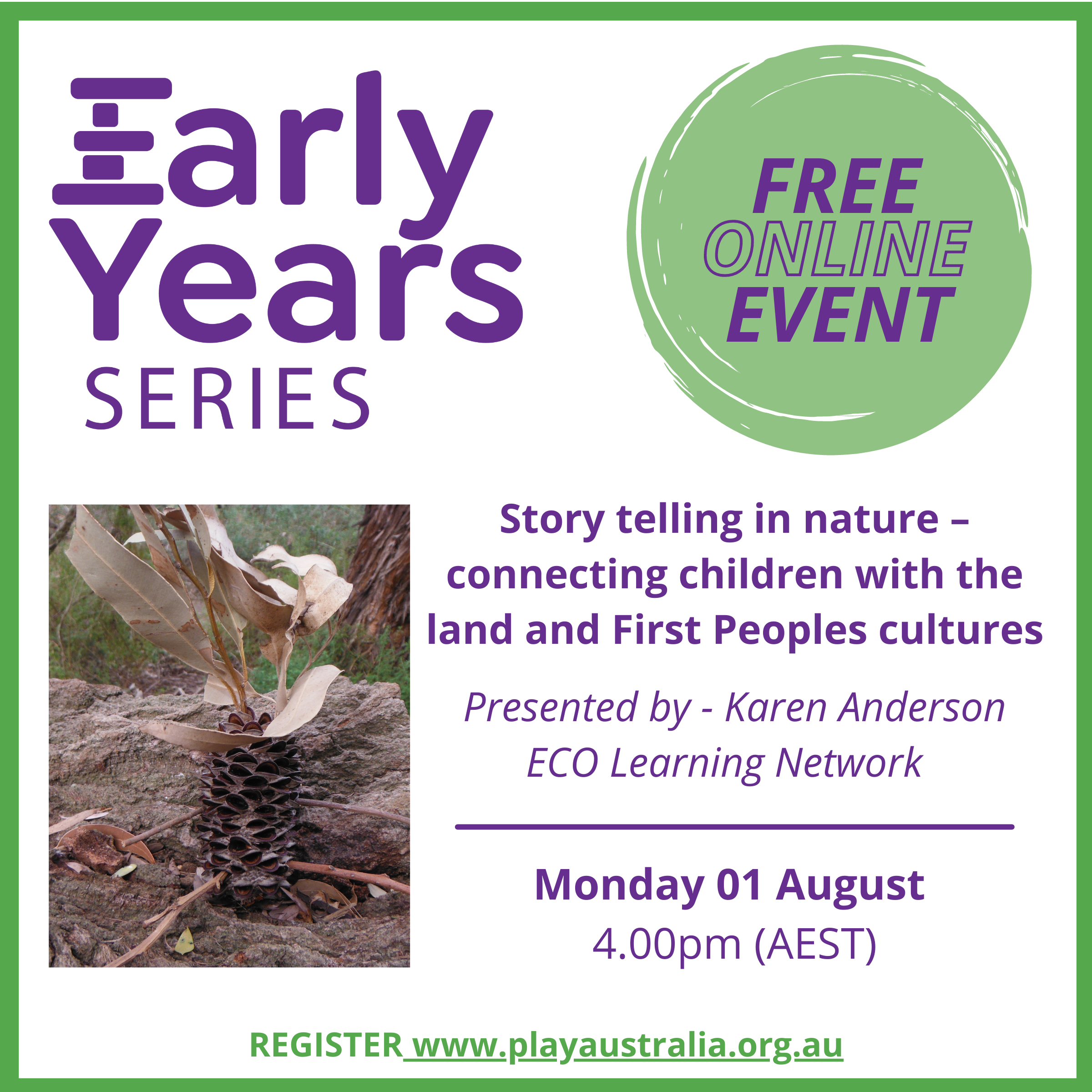 A FREE Online Event - Open to Everyone
Karen Anderson's drive to connect children with the land and First Peoples cultures brought her to establish the Learning and Living with nature program and the Bundjil Nest Project at Balnarring.   
In this session, Karen will share her story telling experiences and techniques when teaching the nature program with the children at Balnarring Preschool.
Bring your imagination and own story telling skills to gain the most from this session. 
Karen has been a kindergarten teacher at Balnarring Preschool since 1984. She established Living and Learning with nature, embedding First Peoples perspective and philosophy, which involves learning with Country once a week at the Balnarring foreshore.  
Karen is the President of Early Childhood Outdoor Learning Network. Founder of Bundil Nest Project, World Forum for Education Global leader for children and Co-author of the recently published text 'Early Years Learning in Australian natural environments'.
Monday 1 August  2022
4:00pm-5:00pm CBR, BNE, HBA, MEL, SYD (AEST) 
*Attendees from times zones other than AEST will need to join the session per their respective time zone as follows: 
3:30pm-4:30pm ADL, DRW (ACST) 
2:00pm-3:00pm PER (AWST) 
When
August 1st, 2022 4:00 PM through 5:00 PM