March 2021 Playspace development: design, management, maintenance
Play Australia provides this 2 Day training program to enable all participants to access and understand both best practice and current Playground Standards applicable to the management, development, design and maintenance of playspaces throughout Australia today.
This program is now full, please book in for the APRIL training session, to be held of the 28th and 29th of April 2021. 
The objectives of this program are to enable participants to: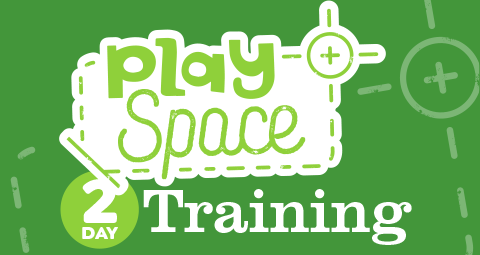 apply the new and current Australian Standards to the design of equipment and facilities; 
manage the development and operation of effective maintenance programs in accord with current Playgorund Standards; and,
enable participants to access ideas and support to assist in the creative processes in playspace  development.
The program is designed for people working in the government and non-government sectors, involved in the design, operation and management of play equipment and playspaces.
A range of training methods will be utilised to ensure that the program meets the needs of all participants. Information presentations and on site case studies will be included.
The presenters are the leaders in their field and have unrivalled expertise and experience in the key areas of Australian Standards, design and maintenance of play equipment and facilities.
Benefits to participants
Increased knowledge and commitment to the importance of safety for children and young people in the use of playgrounds and play equipment;
Increased ability to better manage playgrounds and to protect organizations from liability;
Increased knowledge, and inspiration for innovation in design and development of play opportunities for children, in particular, on issues relating to access to playgrounds for all groups of children;
Increased number of people trained across the state and particularly in rural Australia which will enable competition and affordable and accessible services as required;
An improved capacity to share good practice across the play community;
An ongoing communication flow of current information on Australian Standards and relevant safety issues to persons accredited and working in the area. 
Feedback from participants will be requested as a key part of the on-going monitoring and review process of the program.
Cost
Play Australia members receive the discounted rate.*
GST inclusive:
$990.00 non member
$825.00 member
Play Australia members will be emailed a DISCOUNT CODE to enter in order to access the discounted cost.
Play Australia members and the public can book and pay immediately online for their training via PayPal Secure Payment Method with either their paypal account or by providing their credit card details to PayPal. Play Australia is unable to accept credit card details over the phone.
Alternatively both members and the public can pay via EFT or cheque made out to Play Australia.
A tax invoice will be issued following your online registration.
Your registration will be confirmed following receipt of payment.
*Please note, if an organisation is a Play Australia member, all staff at that organisation are eligible for member rates.
---
Issues to be Addressed in the Program:
Risk Managment
Philosophy of risk management
Injury causation and prevention principles
Injury data
Legal issues and liability/risk management
Difference between a risk and a hazard
Hierarchy of rules and regulations
Play Australia Best Practice policy
Current Australian Standards for playgrounds
Early Childhood requirements
Different types of playgrounds
Playground areas-siting, layout and functional design
Fall zones and ground surface issues
Playground equipment – design specifications
Functional aspects of equipment
Common safety problems with equipment
Structural strength, height of equipment, entrapment, protrusions, sharpness
slip hazards, tripping hazards, falls from platforms, safety in a complex
Equipment item names
Guidance
Describing the problem
Use of the collected information
Safety Audits
Record Keeping
Installation
Supervision
Access for all issues
Standards and/or Regulations re disability
Detailed design issues
Role of shade
Standards details of play equipment
How to conduct a safety audit
Structure and detail of a safety audit report
Assessment of play precinct, siting and layout, access, diversity and age
suitability, play equipment combinations
Assessment of play value of equipments
Details of equipments
Compliances
Opinions
Recommendationss
Hierarchy of timeliness
Use of photographss
Maintenance
Use of inspections
Safety assessments
Pre design approval
Post installation
Cost:
Need to plan
Key maintenance items
Timetable for staff
Issues for inspections
Damage
Wear
Protrusions
Ground surface
Overall surrounds
Issues for inspections
Site – fences, gates, accesses, pathways, seats, rubbish bins, signage, taps, toilets
Ground surface
Equipment : Structure – footings & stability, bending, breaking, warping, cracking,
loosening of parts.
Surface finish – protective coating missing, rust or other corrosion, cracks or splinters,
Wear, openings, gaps
Connections- loose, missing, protruding, wrong
Edges – sharp points or edges and protrusion.
Pinch or crush points – exposed mechanisms, junctures or moving components.
Mechanical devices and other moving parts – worn bearings, lack of lubrication, seizure or excessive motion, unduly noisy motion, missing covers.
Guard or hand rails – missing, bent, broke, loose.
Access – missing or broken rungs, steps or treads, loosening.
Swing and other seats – missing, damaged, loosened, sharp corners, insecure fittings.
Ground cover-distribution, compaction, debris
Components-wear, missing, damaged, loose
Trees and plants-damaged, limbs, seeds, cracks
Drainage, amenities, paths, obstructions
Steps to Better Maintenance
Consider timing issues
Understand why maintenance is important
Know the relevant Standard
Schedule inspections regularly- daily, weekly, monthly, quarterly
Note special requirements of manufacturer
Use a checklist or prompt
Record findings, observations and actions
Have appropriate spare parts available
Isolate or remove unserviceable equipment
Ongoing management of asset : replace, repair, remove, costs associated
When
March 24th, 2021 9:00 AM through March 25th, 2021 4:00 PM
Location
Conference Room - Westerfolds Park




Fitzsimons Lane

,

VIC

3106




Australia
Event Fee(s)
Price
$ 990.00

(includes GST of $ 90.00)